Watercolor landscapes are not only beautiful, but also informative. The landscapes that you paint can be done in different techniques, and while drawing, you will definitely experience positive emotions, because painting with watercolor calms and helps you focus. Photos of watercolor landscapes often appear in groups on social networks, but would you like to know their secret?
What you need to know about watercolor painting?
When painting watercolor landscapes, you need to remember that watercolor is a work with layers, watercolor can easily be ruined by not letting each layer dry by adding too much color or water. When painting with watercolor, new layers blend with previous layers due to the material being translucent.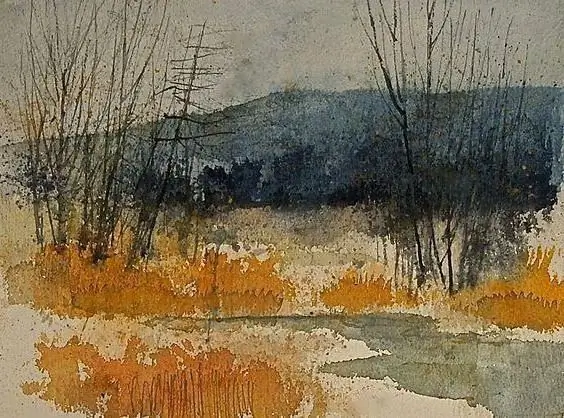 Remember that objects that are close to you must be written brighter than the background - it must remain light and pale. First, the background is written, and only after each layer has dried, the detailsbecome clearer and brighter.
Which brushes and paper to use?
Use watercolor brushes made from natural bristles, such as ponies or squirrels. The best pile for registration of small details is columns, it is more elastic, and it is easier for them to make precise strokes. Try not to make mistakes when starting watercolor landscapes. A set of brushes to start with watercolor painting can be minimal, but be sure to buy brushes in several sizes - a wide 6-7 and a few thin 2-3. If you know right away that you will paint small details, take a quality brush No. 0-1.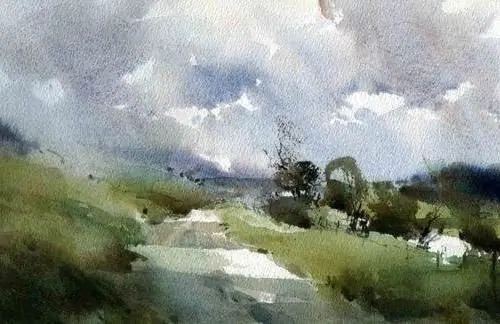 In order to avoid mistakes, immediately take high-quality paper designed for watercolor painting - it is dense and rough, therefore, it will perfectly absorb paint and water without becoming wavy. You don't have to buy expensive paper! To get started, you can take the most common watercolor paper, which is sold by the piece in art stores. Be sure to practice painting watercolor landscapes again and again, practice drawing as often as possible, and very soon you will see how much your skills have changed.
How to draw a landscape?
Watercolor landscapes for beginners is the best way to practice your watercolor technique. They are drawn in an interesting way, and you don't need to use so many colors for them - after all, when you mix two or three colors, you end up with a new one. Try not to use dark, gloomy colors. Black inwatercolor is needed only when drawing the final details, but when mixing colors it is better not to use it.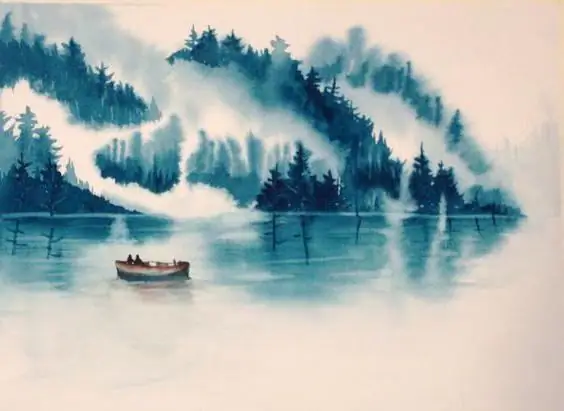 First make the composition of the landscape - determine what and where you will draw. Then take a pencil (it is desirable to take a soft one - 2B) and with light strokes, barely touching the paper, outline the boundaries and objects.
Paint the background, diluting the paint well with water, achieving a light effect. Remember to change the water in the jar frequently, otherwise the colors will become muddy over time. For the landscape, start painting from the sky, in broad strokes with a 6, 7, or 8 brush. Be sure to keep the drawing at a slight angle, not completely horizontal, so that the paint flows down nicely. Let each layer dry before applying a new one. With each new layer, make the drawing clearer and brighter.
Recommended: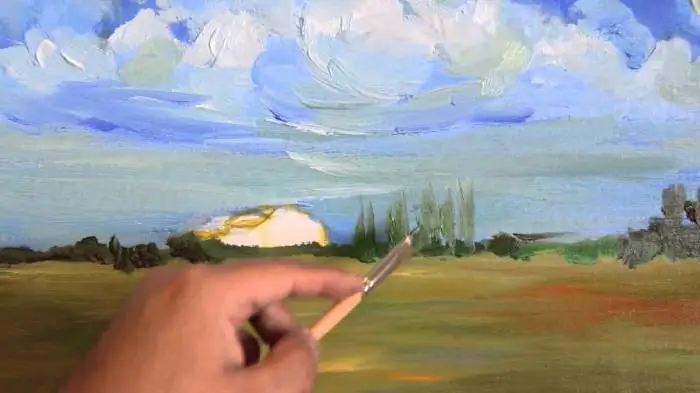 Never painted landscapes in oils? Dreaming of making your first painting? Learn helpful tips. Follow the guidelines and you will be able to create good work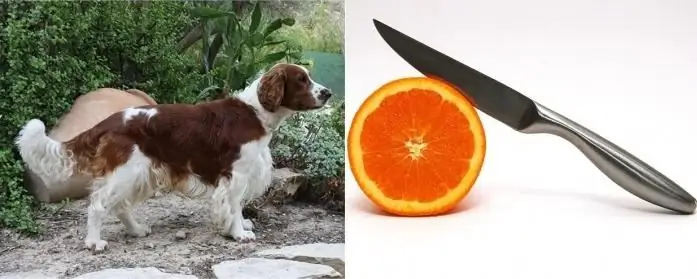 Today, anagram-solving skills are often used in Internet games. Of course, such entertainment develops the intellect, makes the brain work. But for this you just need to know what an anagram is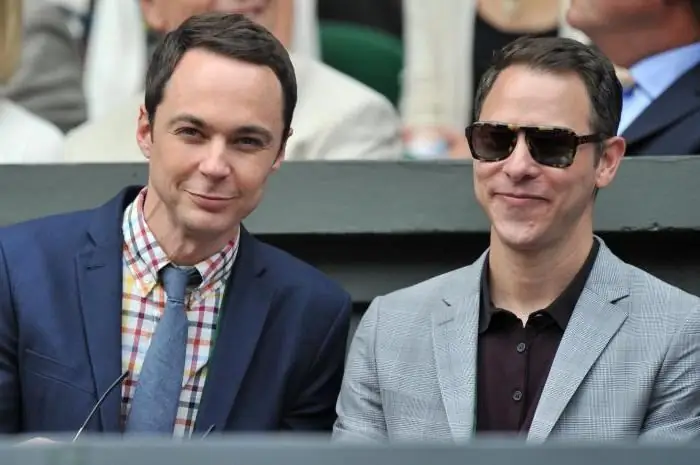 In 2012, Jim Parsons literally amazed the public by making a loud cumming out. It turns out that the Big Bang Theory star has been in love with a man named Todd Spivak for over 10 years. Fans are making futile attempts to find out anything about the chosen one of the pet. Some information has been leaked to the web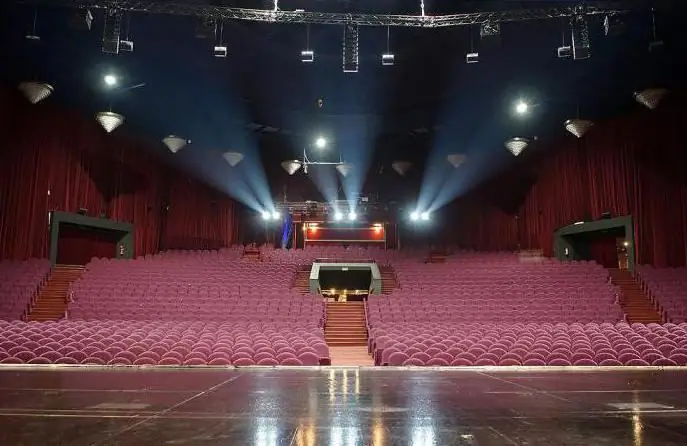 The theater, called the "Moscow Palace of Youth", a unique place in the cultural life of the capital. It is there that the most striking performances and musicals are staged. The place will remain in your memory for a long time, you just have to feel its energy and feel the atmosphere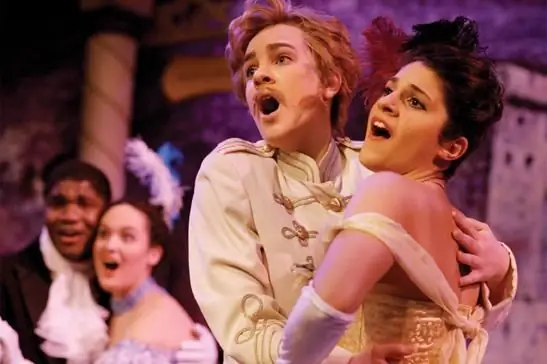 Opera appeared in Europe not so long ago, but in the 19th and 20th century it was the best entertainment of the intelligentsia. It is necessary to teach a person to visit the theater from childhood, but for those who wish, nothing is lost even in adulthood