Erich Remarque began writing "Three Comrades" in 1932. In 1936, the work was completed and the novel was published by a Danish publishing house. It was translated into Russian only in 1958. A careful reading of the novel "Three Comrades" (Remarque), analysis of the work allows us to reveal its problems. The author develops the theme of the "lost generation" in it. The ghosts of the past continue to haunt the people who went through the war for the rest of their lives.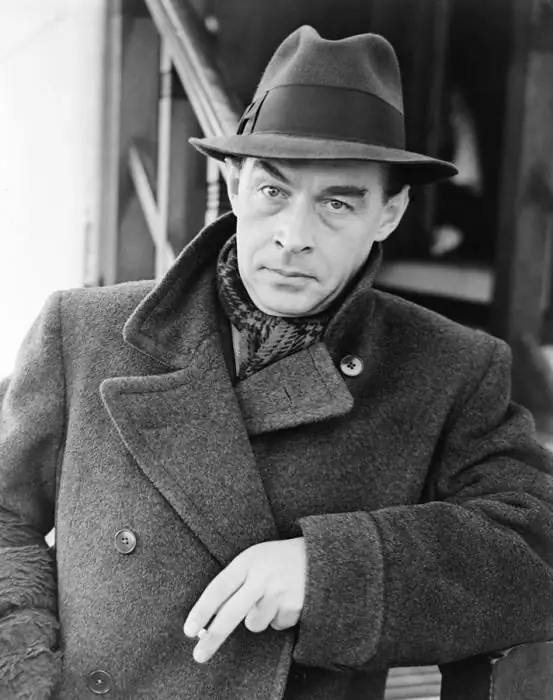 E. M. Remarque "Three Comrades": a summary of chapters I-VII
The war (World War I) has long ended. Germany is in an economic crisis. Both souls and destinies of people are completely crippled. Three comrades at school, and then at the front - Gottfried Lenz, Robert Lokman, Otto Kester - work in the same workshop. They do car repairs. Robert has a birthday, he turns 30years. He recalls his past: his childhood and school years, the call to war in 1916, the wounding of Kester, the death of many fellow soldiers. In 1919 there was a putsch. Both of Robert's friends are arrested. Next - inflation and hunger. Returning home, Robert changed several professions: he was first a student, worked as a pilot, then as a racer, and, in the end, bought his own car repair shop. Friends became his partners. The profit is small, but allows you to live more or less normally. However, the past does not let go of comrades. They find oblivion in vodka. Lenz and Kester got a few bottles of rum, but they will celebrate the holiday after work. Friends bought an old car and equipped it with a powerful engine. They drove their "Karl" to the track to have fun: they let expensive cars pass, and then easily overtook them. When friends stopped to order dinner, a Buick pulled up to them. The passenger of the car turned out to be Patricia Holman. She took part in a fun feast. Robert rents a furnished room in a boarding house. After the holiday, he returns there. Among his neighbors are Count Orlov, the wife of Hasse, Georg Blok, who dreams of becoming a student. They are all very different, but they help each other as best they can. Robert asks Pat out on a date. They go to a bar. Robert's conversation with Pat only began after a large amount of rum.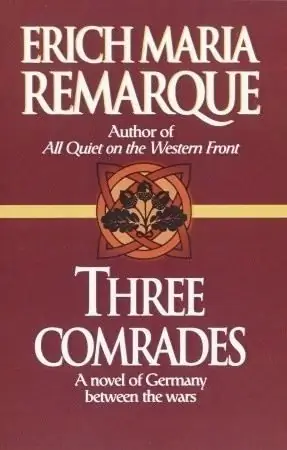 He walks her home and returns to Fred, the owner of the bar, and gets even more drunk. Lenz advises sending Pat a bouquet of roses as an apology. Robert comes to his senses and thinks about life. Remember what they arereturned from the war: deprived of faith in anything. Robert and Pat meet again. On a deserted street, he teaches her how to drive. They then find Lenz at a bar and head to a holiday park together. Two owners of rides for throwing rings on hooks win absolutely all the prizes. Friends are handing out everything except wine and a frying pan.
E. M. Remarque "Three Comrades": a summary of VIII-XIV chapters
Kester signed up "Karl" to race. Despite the joking of rivals, friends win. The bartender Alphonse invites them to celebrate for free. Robert and Pat quietly leave. She stays overnight at Lokman's. Work became difficult. Friends buy a taxi at an auction and take passengers in turn. Pat invites Robert to his place. Once the apartment belonged to her family, but now she rents only two rooms there. Pat talks about himself. Robert manages to sell his refurbished Cadillac to businessman Blumenthal for a very profitable price.
E. M. Remarque "Three Comrades": a summary of the XV-XXI chapters
A good deal allows Robert to take a two-week vacation and go with Pat to the sea. During the rest she became ill. The house started bleeding. She has been in the hospital for two weeks. Jaffe, who is treated by Dr. Pat, insists on additional treatment in a sanatorium. Robert gave her a thoroughbred puppy - a gift from taxi driver Gustav. There are very few passengers, that is, money.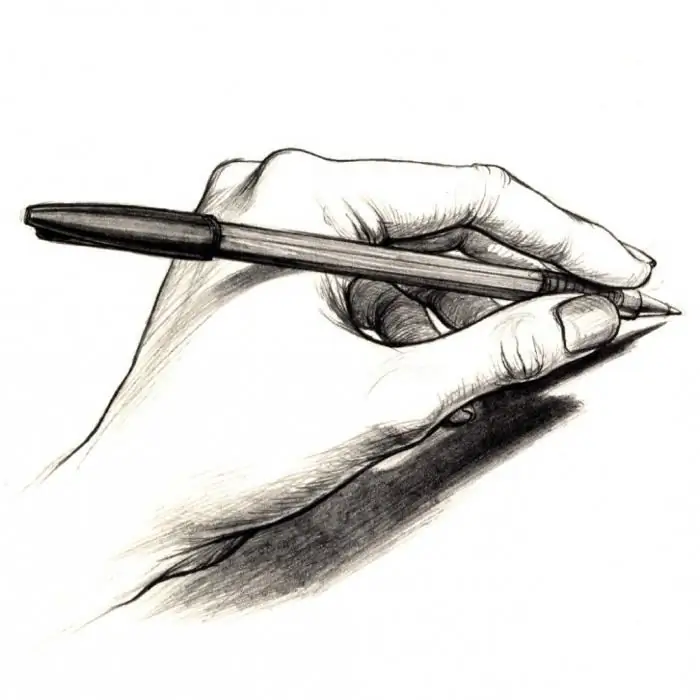 Gustav dragged Robert to the races and he miraculously won. Friends are preparing "Karl" for the race. They also recaptured a car from 4 brothers,which was in an accident, but needs to be repaired. Robert goes with Pat for a week in the mountains.
E. M. Remarque "Three Comrades": a summary of XXII-XXVIII chapters
Robert returns home, and there is a new trouble. The owner of the stolen car went bankrupt, and all his property went under the hammer. Including this car. And since he was not insured, then his friends will not receive anything from the insurance company. Their workshop was also put up for auction. Pat was put on bed rest. Robert gets drunk out of desperation. Rally in the city. Lenz went there in the morning and still hasn't returned. Otto and Robert find him. A young man speaks at the rally with fascist slogans. As the friends leave, four guys suddenly appear, one of whom shoots Lenz and kills him. Alphonse volunteers to help find the bastard. He finds him and kills him. Kester and Robert go to a sanatorium. Pat was let out for a walk, but she's no better. She knows about it, and her friends know, but everyone is silent. She is not told about Lenz's death. Kester leaves while Robert stays with Pat. She dreams of being happy at least for the rest of her time. In March, landslides began in the mountains. Pat gets worse, she can't get up anymore. She died before dawn. It was painful and difficult to leave. Pat squeezed Robert's hand, but she didn't recognize it anymore. A new day will come without her.
Recommended: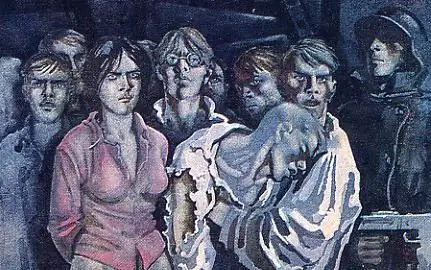 Unfortunately, today not everyone knows the work of Alexander Alexandrovich Fadeev "The Young Guard". The summary of this novel will acquaint the reader with the courage and courage of young Komsomol members who worthily defended their homeland from the German invaders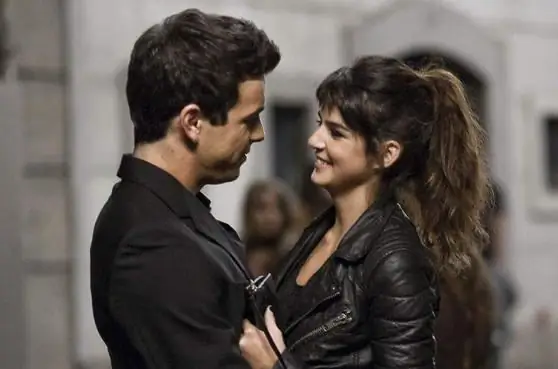 The films "Three meters above the sky" and "Three meters above the sky 2: I want you" are a resounding success with the public. The development of relations between Hache and Babi is being watched literally all over the world. Will a sequel be released?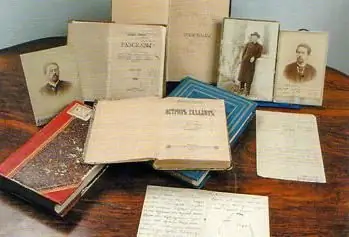 Chekhov's play "Three Sisters" has long entered the annals of Russian classical literature. The topics raised in it are still relevant, and performances in theaters have been gathering many viewers for decades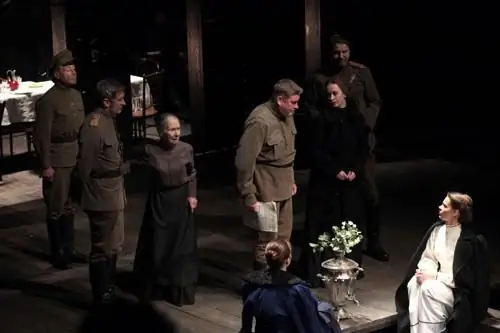 Anton Pavlovich Chekhov is a famous Russian writer and playwright, part-time doctor. He devoted his whole life to writing works that were staged and staged in theaters with great success. To this day, one cannot find a person who would not have heard this famous surname. The article presents the play "Three Sisters" (summary)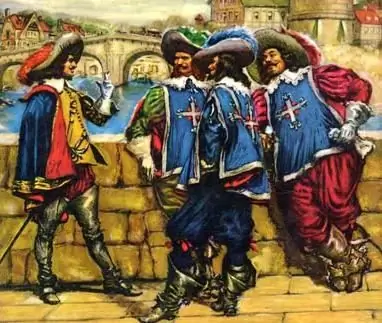 The king's noble musketeers and the cardinal's vile guards. The gullible king and the insidious Cardinal Richelieu, the beautiful Anna of Austria and the treacherous Milady Winter … The summary of the novel "The Three Musketeers" came out not quite concise