In difficult times, an example is needed for inspiration. Especially now, when anxiety due to quarantine is growing day by day. We invite you to dive into seven unusual stories about different women who find themselves in a difficult situation. Each of them made a difficult choice: someone managed to fulfill their cherished dream, and someone had to endure pain and talk about their injury for the sake of healing.
Letizia Colombani, Women of Paris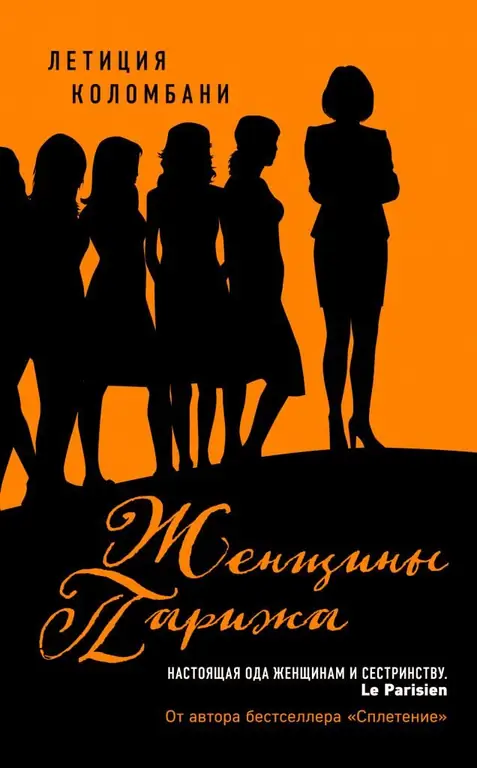 After a tragic incident with a client, Solen gave up not only a career as a successful lawyer, but also herself. The syndrome of professional burnout took away her dreams, hopes, self-confidence and desire to live on. On the recommendation of a psychiatrist, Solen tries to do volunteer work, because caring for others helps to distract from one's own tragedies. So she ends up at the Palace of Women orphanage, a place where those who have nowhere else to go go.
Te Nam Joo, "Miss Kim Ji Yong, born in 1982"
Te Nam Joo wrote her novel to tell the world how gender discrimination is ingrained in progressive South Korea and the injustice women still face. To do this, the writer gave the main character one of the most common Korean names and described her life step by step: from childhood and school years to marriage and motherhood. Te Nam Joo managed to become heard - her book has sold over a million copies. Even South Korean President Moon Jae-in himself read the novel. An amazingly powerful story that proves that a word can change people's hearts and influence the whole world.
Virginie Grimaldi, Time to Rekindle the Stars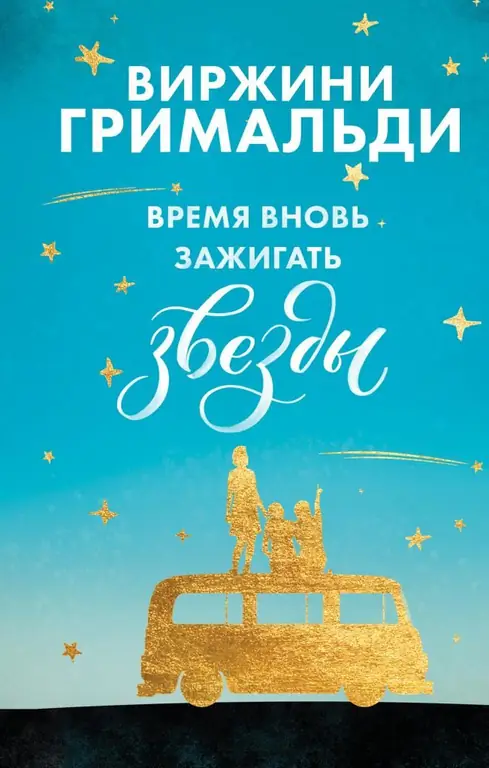 The French writer creates uplifting, therapeutic novels that can inspire and comfort even those in the most dire of situations. Her new novel is the amazing story of a mother and her two daughters. In debt and trouble, 37-year-old Anna, along with her children Chloe, 17, and Lily, 12, embark on a trip to Scandinavia. The motorhome will become their refuge for a few days, where they can share their fears with each other, tell secrets and finally solve the problems that torment them. After all, only by uniting can they let hope into their hearts and find a guiding star in the midst of the gloom and darkness that has gathered around.
Vigdis Yort, Legacy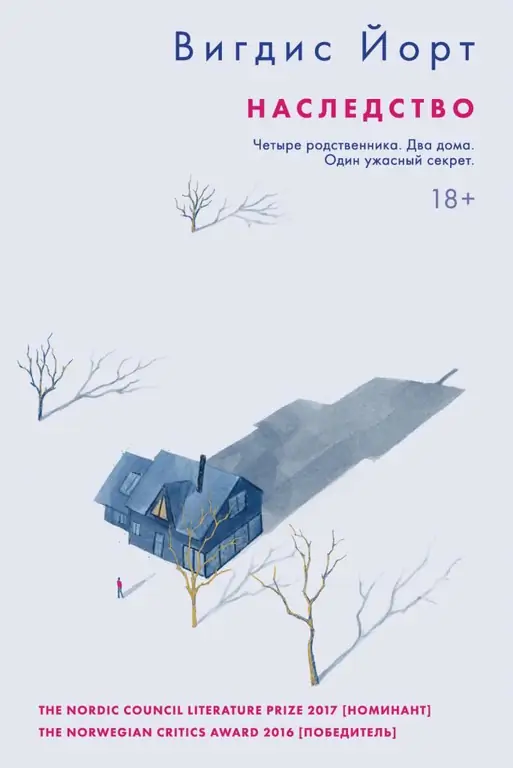 This novel blew up the Norwegian literary world in 2016. The famous writer Vigdis Yort shared her personal story - she wove quite recognizable details about herself and her family into a work of art. Four children share the inheritance: the younger ones get everything, the older ones get nothing. Bergliot (aka Vigdis Yort), after fifteen years of silence, returns to the bosom of the family to tell a terrible secret about her father and why she cut off all contact with loved ones. A multi-faceted Scandinavian novel with a suffocating atmosphere becomes for the author a space that helps to survive childhood trauma and finally become heard. An amazing read that is shocking in its plot and is a kind of healing for people who have experienced this.
Elke Schmitter, "Lady Sartoris"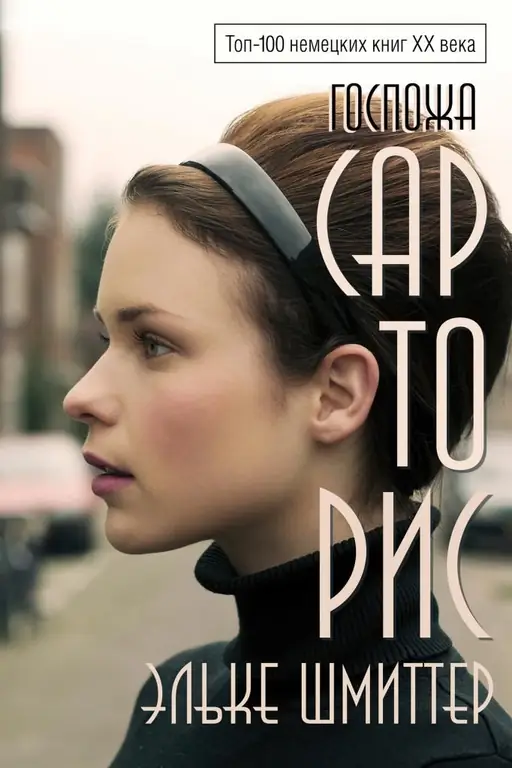 A gripping story about Margareta Sartoris, a wife and mother who challenged social norms. Wanting to change her monotonous provincial life, a woman starts an affair with a married man and is going to run away with him. It doesn't end well, of course. Escape is just a dream of Margareta, which is not destined to come true. In addition, our desires, especially passionate ones, always have a dark side that makes us do terrible things.
Teresa Ann Fowler, The Decent Woman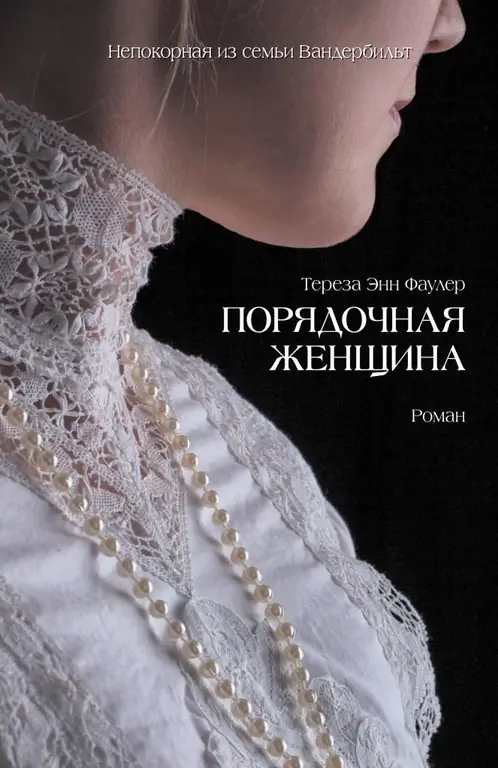 A fiction novel about an important historical figure - one of the first suffragettes, Alva Erskine Smith. In her youth, she took the only chance for a girl to improve the financial situation of the family - she married a millionaire from the Vanderbilt family. But moneyused in essence: in addition to grandiose parties and the construction of houses, she fought for the rights of women. And at the age of 42, she challenged society and demanded a divorce for the sake of another man. Thus, she gave up her prosperous life, money and status, but did not change herself.
Karen White, "The Night the Lights Went Out"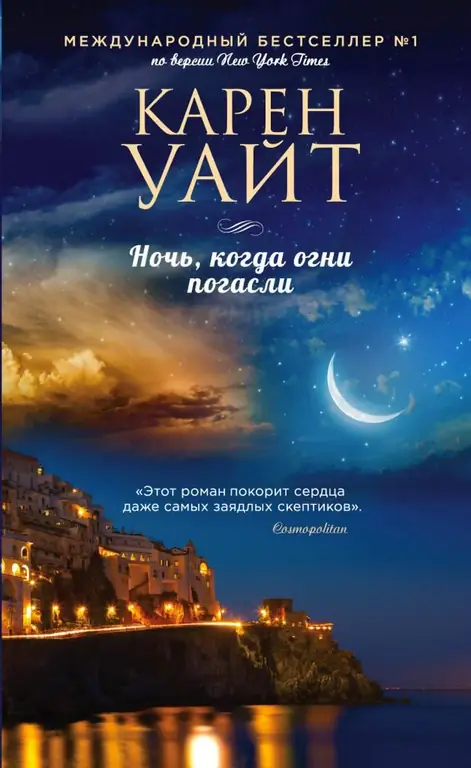 A cozy, sometimes mysterious story about a single mother, Marilee, who, after her husband's betrayal, decides to start life from scratch. Together with her two children, she moves to the cozy Sweet Apple suburb of Atlanta, where she rents a cottage from a hot-tempered and sarcastic 94-year-old woman, nicknamed Dushka.
In her new place, Marilee tries to do everything right: befriend the housewives living in Sweet Apple, start a romantic relationship with a trusted man, but she fails. The secrets of her past are pulling her to the bottom, and then a mysterious blogger, who runs the city's blog "Rules of the Game", adds fuel to the fire - he begins to tell neighbors about personal details from Marilee's past life.
Trying to unravel the identity of the blogger, Marilee will tighten the noose around her neck even tighter - it will be difficult to get out. And only a true friend will help her out of this unpleasant situation.
Recommended: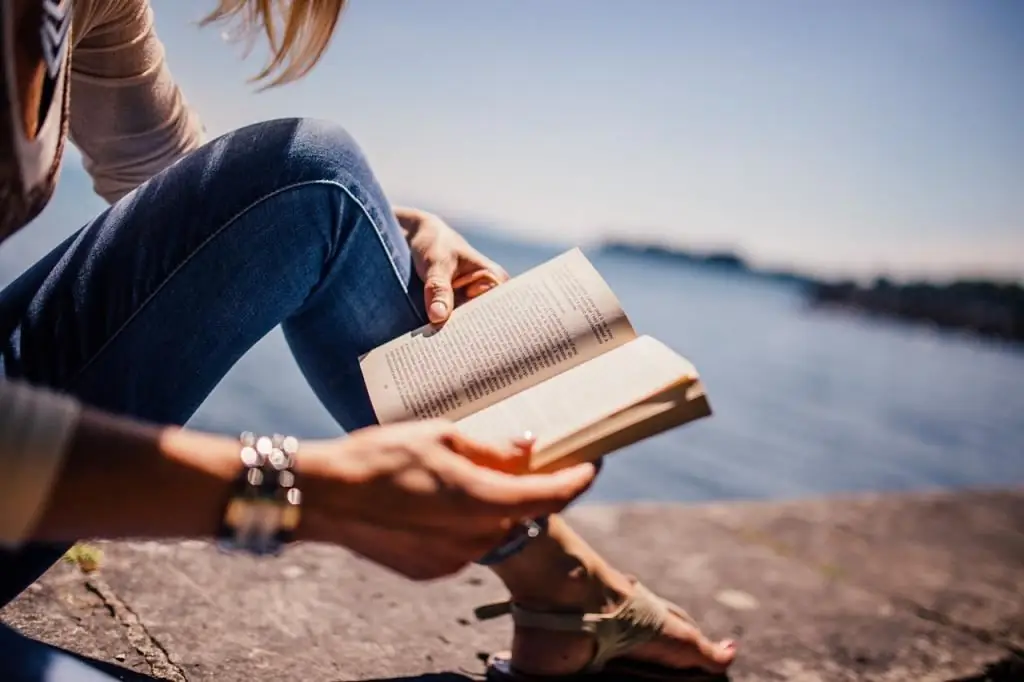 Mood is a fickle thing, but book masterpieces are for centuries. There is a special category of works - "books that the whole world has read", a universal emotional "first aid kit" for any occasion and request. Our today's selection includes 8 such books, which, regardless of genre, are recognized as one of the best of their kind, which are loved by both the picky connoisseur of stories with great reading experience and the beginner who read them because the abstract is interesting and the cover is beautiful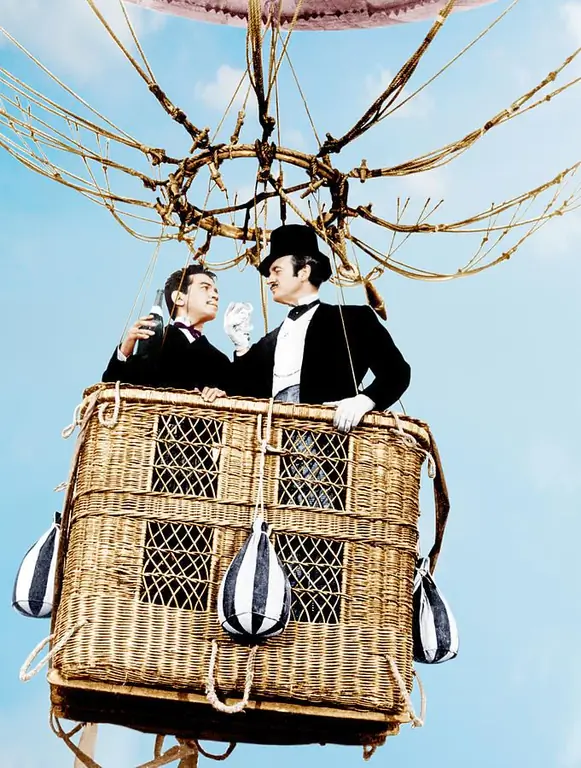 The famous writer from France Jules Verne is the author of the work "Around the World in 80 Days", a summary of which has been repeatedly used both in cinema and in animation. This adventure novel, after it was written in 1872, quickly became popular due to the gripping plot, masterfully told by Jules Verne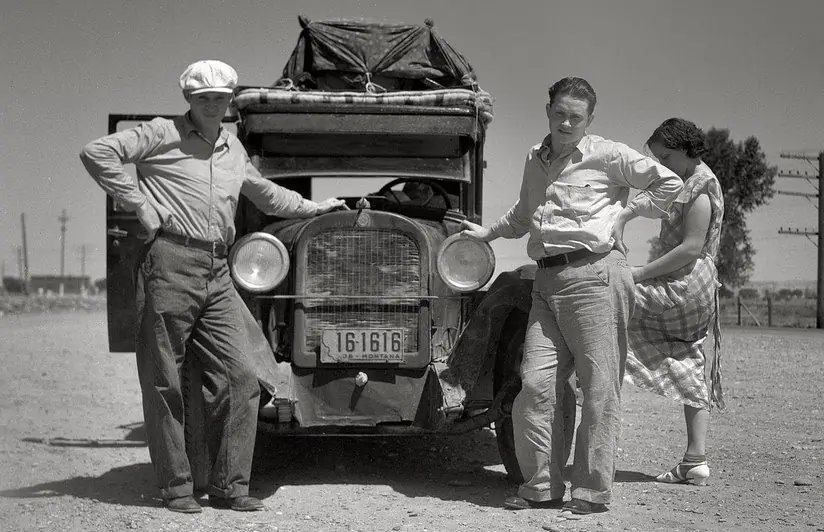 Many of the travelers, having visited interesting places, then write exciting books about what they saw in distant lands, about how the new environment and the people they met on the road influenced them. Reading such books, together with the characters, you can be transported to a desert island or find yourself in a crowded noisy metropolis; plunging into the plot of the work with your head, you can feel the breath of the sea s alty breeze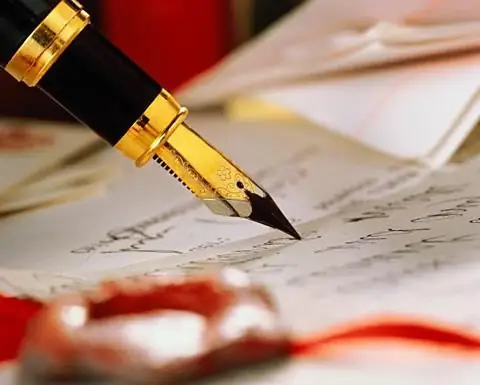 You can talk endlessly about motherly love. But hardly anyone will ever describe this phenomenon more exhaustively than Anatoly Nekrasov. His work "Mother's Love" has many admirers and opponents. But leaves no one indifferent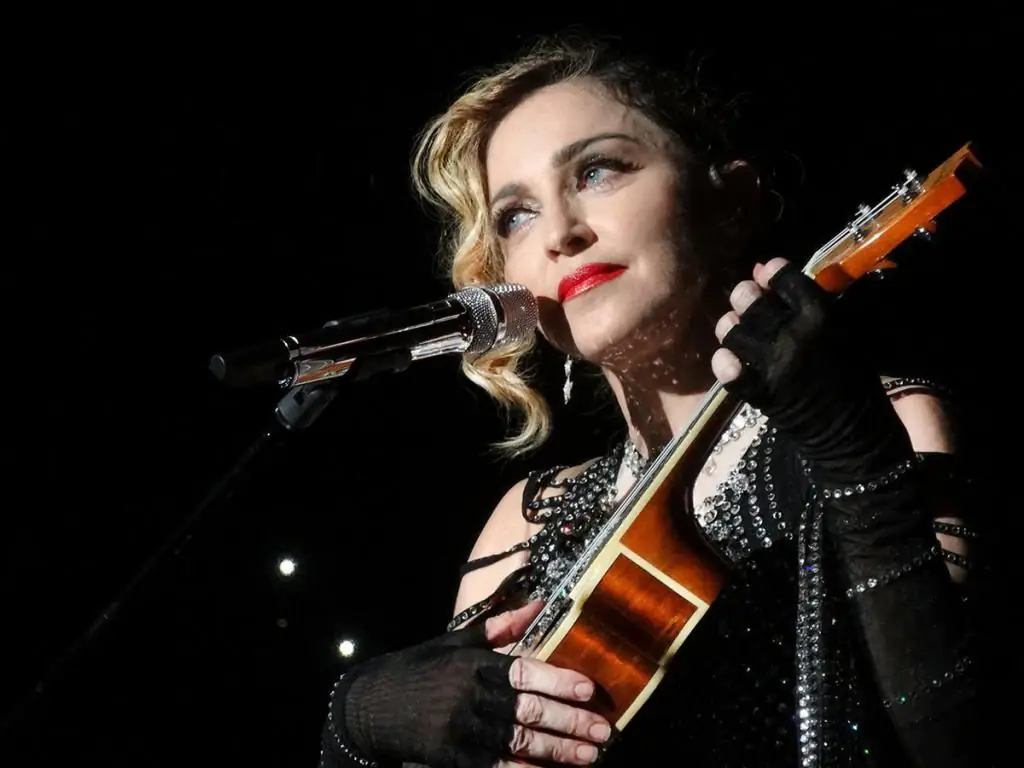 American artists have always been considered among the most talented in the world. A possible reason for this is the brevity and amazing musicality of their native language. But, most likely, they are inspired by the local flavor. Britney Spears, Rihanna, Beyoncé, Eminem and many other artists "fired up" in America